Your League City Sprinkler Repair Experts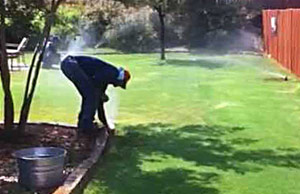 What are you looking for in a sprinkler system? Most people would like a set it and forget it machine that does what is it supposed to and doesn't give them any problems. If you partner with our League City sprinkler repair techs and get a monthly service plan, that's exactly what you'll get.
Our sprinkler experts will check every single sprinkler head, valve and controller connection in your landscape. We'll map out the entire spray pattern and look for problems with your coverage. Once we've determined what your system is doing, our professional technicians will make adjustments to each spray nozzle (sometimes replacing it completely), and get the system running at its best. After your current system is optimized, we'll then talk about changes and upgrades that can be made to make your watering even more efficient.
We Will Optimize Your Current Sprinkler System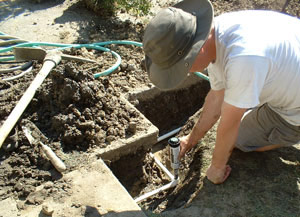 We usually look at your one-size-fits-all system and suggest changing out heads to include different size and type rotors, constant spray nozzles, misters and drip lines. The placement of these heads and drip lines will be entirely dependent on your current plantings. Of course, if you want to change up your landscape, we can do mock ups of new systems that would work with your future yard.
The most important thing, and the one thing that only a professional sprinkler repair tech is trained to handle, is the water pressure of your system. Each sprinkler head works because it delivers a precise amount of water to each area of your landscape. A single problem in water pressure can lead to over or under-watering. In addition, high pressure streams could destroy delicate flowers (which defeats the purpose of planting beds in the first place).
TESTIMONIALS
Let me start by saying I don't usually spend my time writing reviews. Most people don't deserve them. They do their jobs adequately at best. That's not the case with the League City sprinkler repair service. I don't know what I was expecting from them, but it certainly wasn't the professional experience that I got. My old sprinkler service would show up, walk around the yard and twist a few sprinklers and I'd get a bill in the mail. Not these guys. They took the time to stop and say hello and then asked me if there were any areas of my lawn that I didn't like the looks of. One tech even complimented the tropical look of my Canna bed. The difference between these guys and the other services I used was clear. They actually cared about my yard. They weren't just there to go through the motions. At the end of the service they handed me an invoice (which was lower than my previous company too) and thanked me for calling them. I even got a follow up call the net day to ask about the service and to schedule a future maintenance. Definitely a company I will be doing business with for a long time!

Carol C.
I've been really, really happy with the level of attention your employees provide. Please pass this along to them. They've made me a loyal customer and I will not hesitate to recommend you to my friends and neighbors!

Louis T.
Outstanding service! Everything was really fantastic! I was very happy, and in the end of the day, that's what really matters! Aaron F.
After calling two other sprinkler repair services to fix my old Toro system, I finally found you guys. The first tech had no clue what was wrong and the second suggested I have a new system installed. Your tech was friendly and quickly located the problem in the secondary valve control box that none of us knew existed. I've found my new sprinkler guy for sure. Tell Alan he has got a customer for life and that my lawn has never looked better!

Patrick H.
Calibrating And Installing High Quality Sprinkler Parts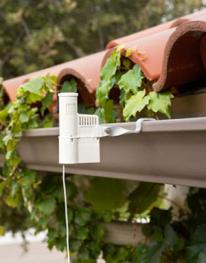 Our techs calibrate every sprinkler head for both pressure and flow rate so your system runs for the shortest amount of time necessary while optimizing irrigation for all plants in the yard. We will also make sure that your controller is set to run only when the ground needs irrigation.
Usually we install a remote weather sensor to determine if your system should run but there are individual, pop up head based diaphragms that can be used to only shut off certain zones. These more advanced systems are what we choose for the municipal golf course and others in the region.
Quality Maintenance & Sprinkler Repair in League City TX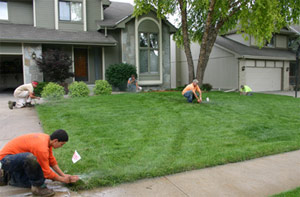 We talk about repairs and installations, but the lion's share of our business comes from seasonal and preventative maintenance. Dealing with the damage caused by a broken sprinkler head, valve, or pipe can be expensive and time consuming, but spotting those problems before they fully develop can save a lot of headaches. Call today to speak with one of our techs about your sprinkler maintenance needs today.
---
Proudly serving League City TX 77573 and 77574.